Breast Cancer Photo Essay Examples
By: Mark Leon Goldberg on October 29, 2013
Ed note. There are just a couple of days left in Breast Cancer Awareness month, so I thought this would be an appropriate time to post these these beautiful, hunting and profoundly humane portraits of low income breast cancer survivors in the Philippines.
These photos and essay are by the photographer Alanah Torrabla, who won a DAWNS  humanitarian storytelling grant last year to produce these portraits. 
Much has been said about the perilous track breast cancer bequeaths do those struck by it: It is the most common cancer for women worldwide; the principle cause of death from cancer among women in both the developed and developing world. In the US alone, more than 200,000 new cases were documented in 2011. In the developing world, breast cancer incidence has been on the rise due to an increase in urbanization and the adoption of western lifestyles. While in countries with structured government healthcare programs, more women are getting early detection thereby giving them higher chances of living longer, women in the developing world tend to discover their illness in the late stages, the World Health Organization reports.
Without a healthcare system to rely on and only a meager income in hand, women in the developing world who have contracted breast cancer tend to experience a double disadvantage. Take for example Sanndra Rafael, 44, mother of five children whose left breast had to be removed and currently undergoing chemotherapy. She recounts how her husband used to beat her despite having been diagnosed with breast cancer. Her day was filled with chores: cleaning up at their shanty home, cooking meals for the family. Yet despite her hard work and medical condition, it was not enough for her husband. She had separated from her husband since and is raising her children by herself.
Zoila Ortula, 51, a recent patient who had to have one of her breasts take out, shares how her family has been experiencing difficulties in making ends meet. Dennis, Zoila's husband, had apparently been skipping his work as a contractual construction worker to accompany his wife to her check-ups and treatments. Before going to our scheduled portrait shoot, he was dismissed from work, leaving his family without a source of income. Apparently, his employer could not care less about his devotion to his wife.
Women in the third world afflicted with breast cancer have to contend with a slew of problems.  When asked about what they felt when they found out one of their breasts had to be taken out, Rosario Manalaysay, 46, said she felt sad but did not have much time to ponder it as bills had been mounting. Some were much more resolute: accept it and move on. In the case of these women, sometimes the pain of paying the bills and putting food on the table is more unbearable than the disease itself. As one woman put it, "We don't get to take a break just because we have cancer."
Rosario Manalaysay 
Sanndra Rafael

Dennis and Zola
Discussion
comments...
When Reddit user freckledsmile posted a link to Angelo Merendino's photo essay of his wife Jennifer's battle with breast cancer, he moved even the most stoic of Redditors to tears. "I've never once cried from something I found on Reddit. Not until now... I think I'm actually sobbing," wrote one. "Wow. Just wow. Powerful," wrote another.
Merendino, a New York-based photographer, describes the photo essay as an attempt to "humanize the face of cancer." He writes that the photographs "show the challenge, difficulty, fear, sadness and loneliness" and that "most important of all, they show our love."
Despite the devastating prevalence of cancer -- it's hard to find anyone who has not been touched in some way by the disease -- it is often difficult to humanize it, to imagine the reality of living with it every day. I think back to the moments I have averted my eyes from a woman with a scarf-colored head -- as if looking at her -- as if really seeing her -- somehow made it too real. But it is real. It is all too real.
"People turn away from the day-to-day of cancer a little more which I understand. It's painful," Merendino told The Huffington Post. "Before Jen and I went through this, I didn't know what it was like either." Though he initially planned on showing the photos only to his family, he said that he and Jen ultimately "chose to face it head on and put the information out there if people want it."
The site and the incredible response -- which Merendino calls "humbling" -- has had the unexpected effect giving him "great comfort and strength" in the year-and-a-half since Jennifer passed away.
"It at least makes me feel like we made something positive out of something horrible."
LOOK: Angelo Merendino's Photos Of His Wife Jennifer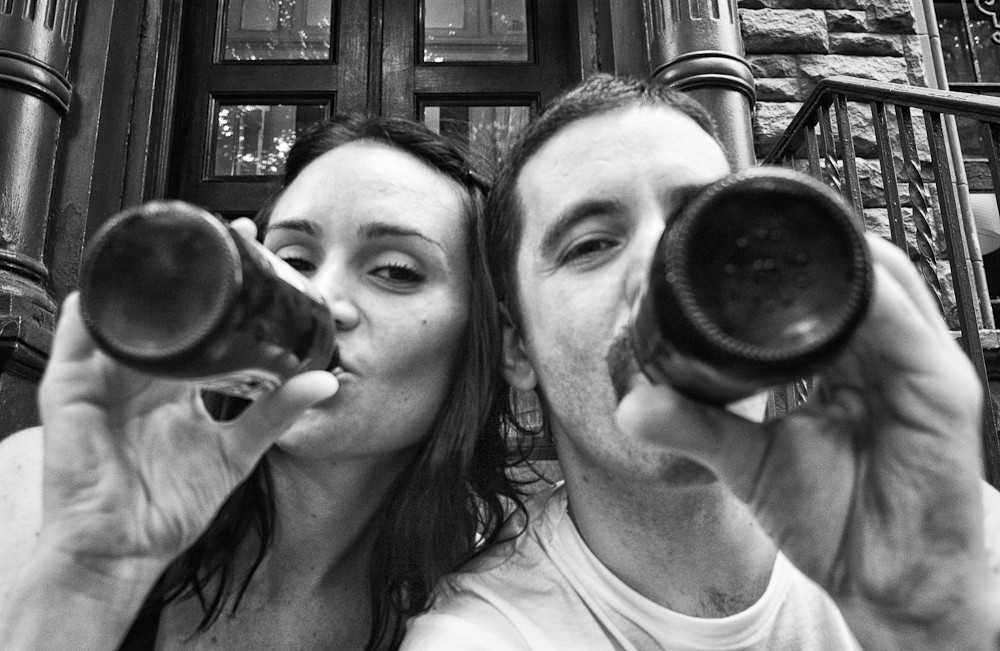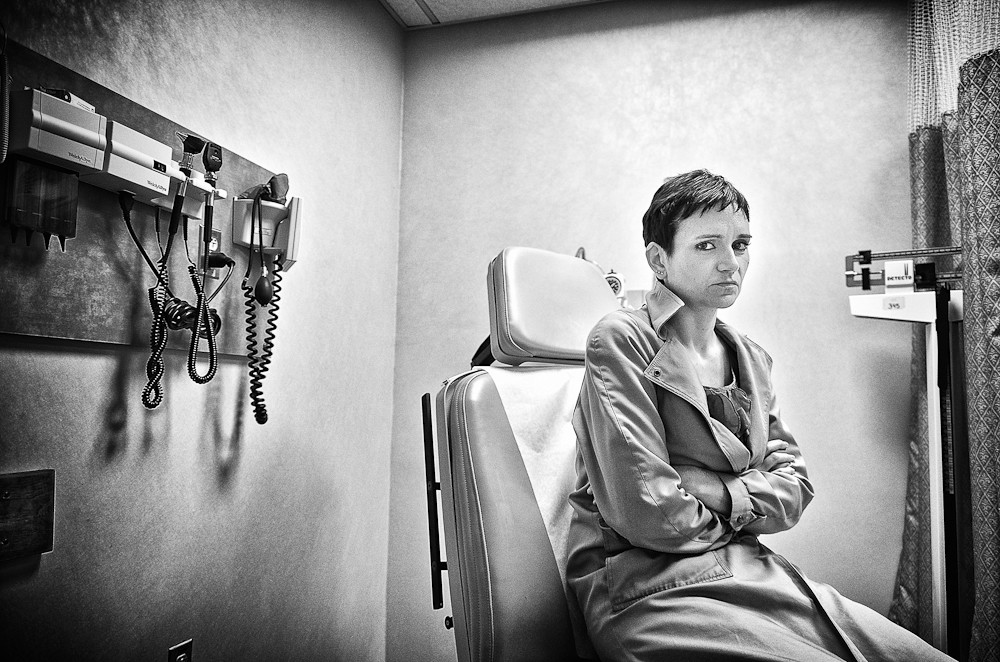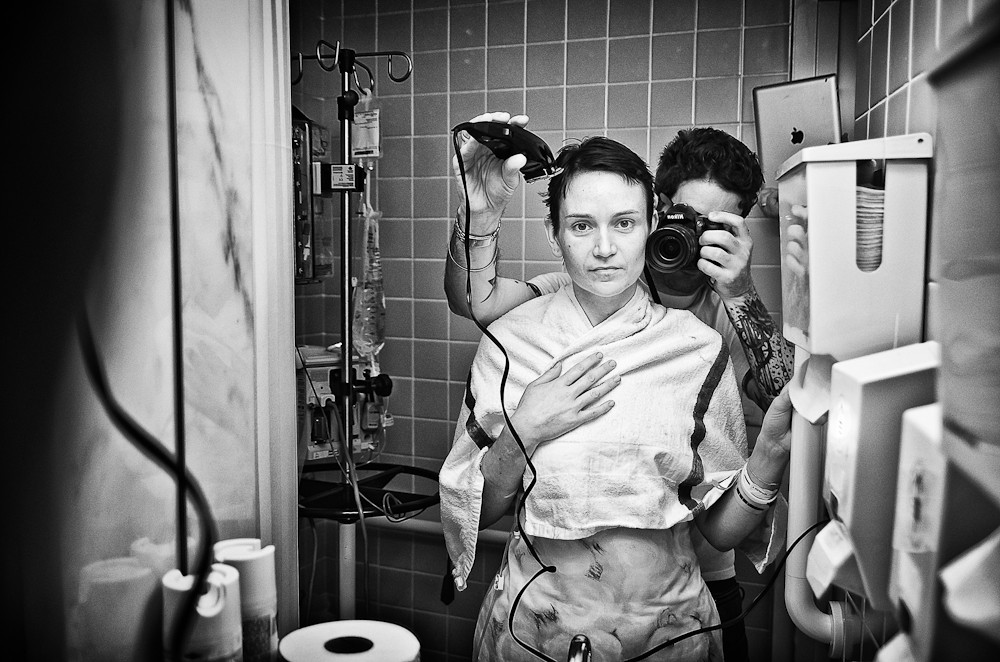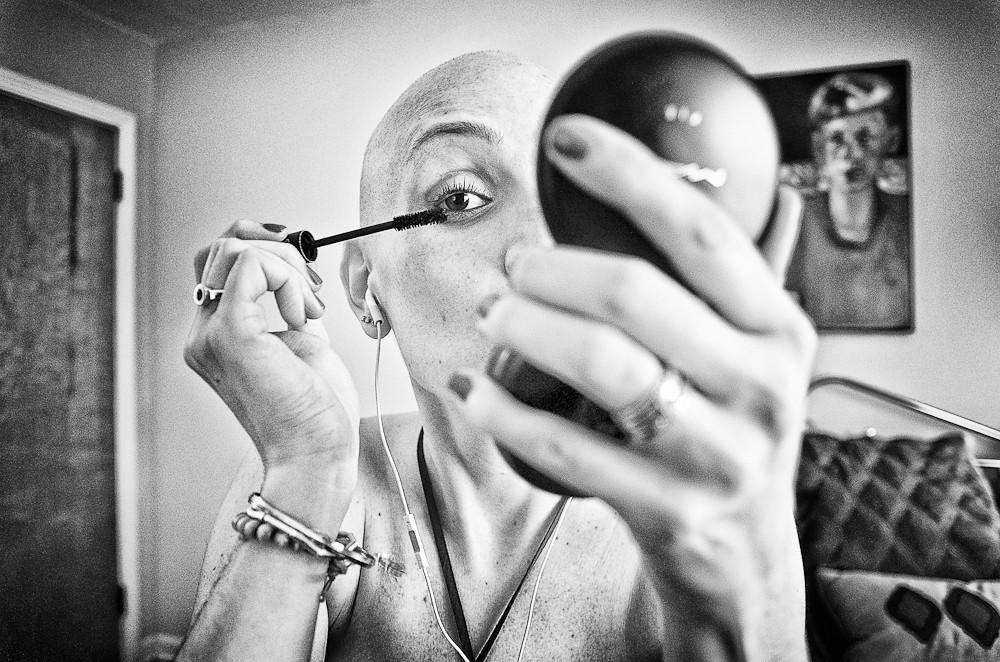 MORE PHOTOS:
For more about Jennifer, visit Angelo Merendino's Facebook page.
WATCH:
PHOTO GALLERY
Angelo Merendino's Photos of Jennifer